Custom Doodles - available in two sizes - A4 and A3, and in either colour or black and white.
Not everyone wants a doodled letter. Sometimes customers want a full page of doodles, or a date or three letters in the centre and all the doodles around it. Sometimes people want the central theme to be something completely different. Whatever you want, a custom doodle is similar to a doodled letter but you decide how you want it to go. Here's some examples: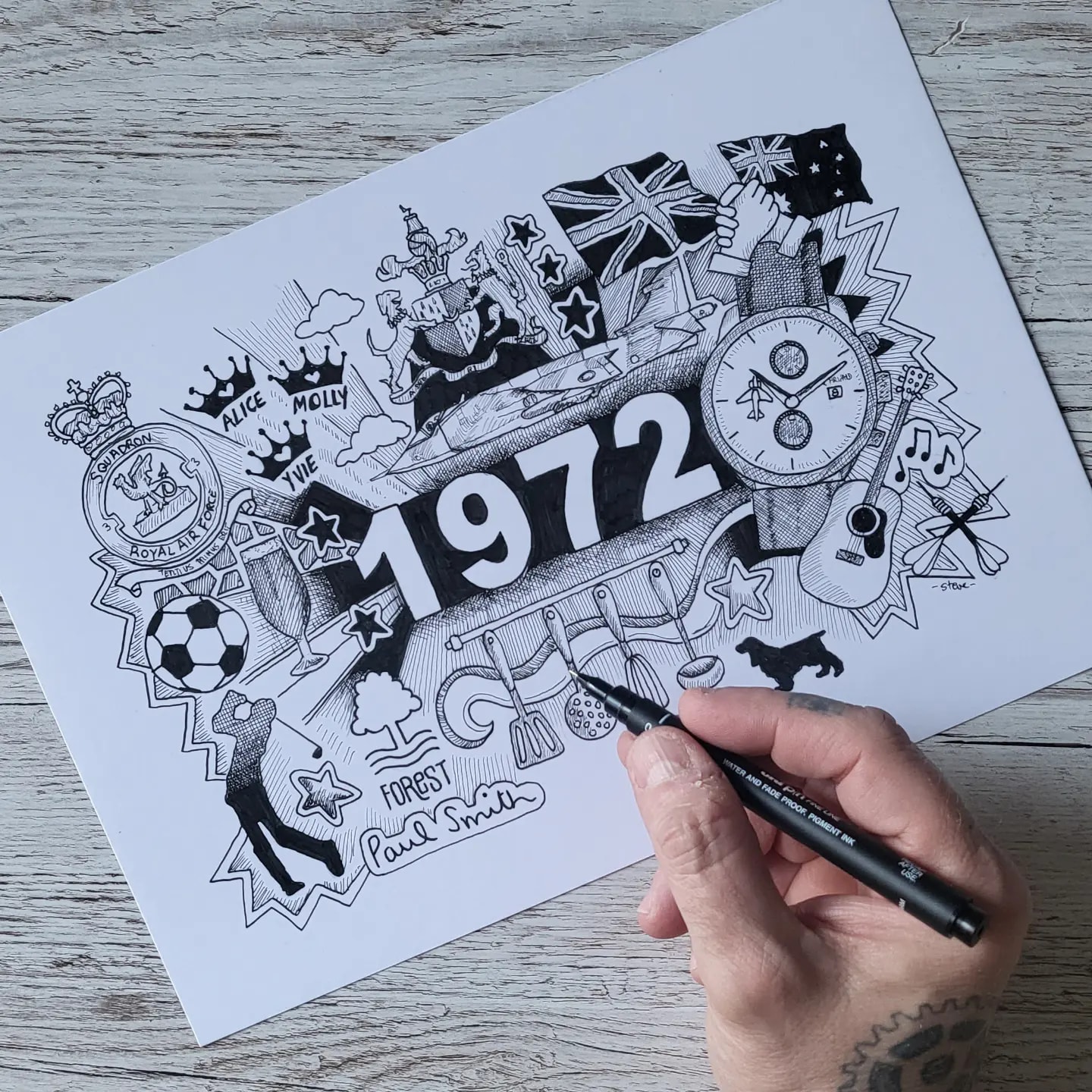 This one features the person's year of birth in the centre, with all the things they're into around the outside: sports teams, nationality, career, kid's names etc.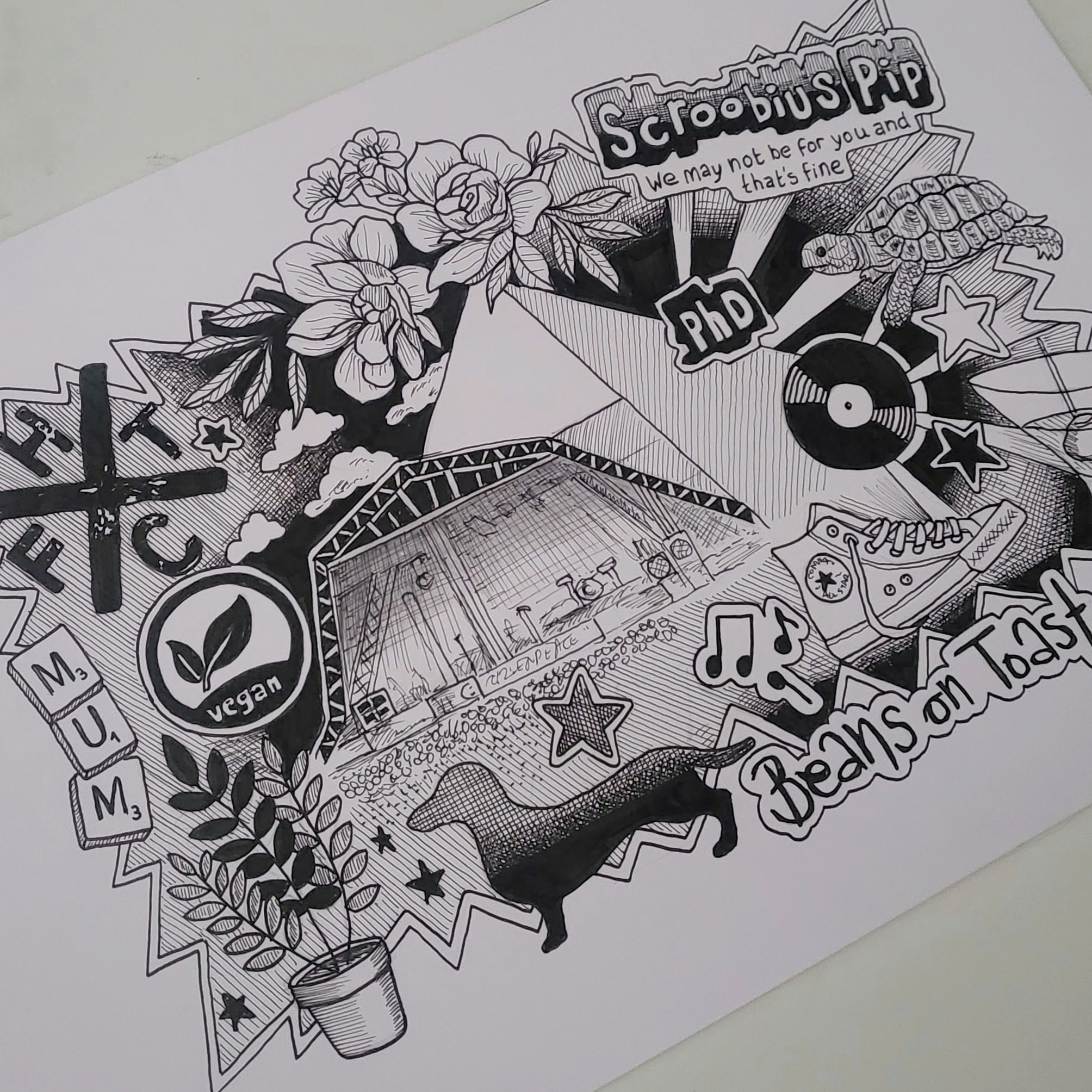 This one is music based - with the Glastonbury Main Stage in the centre and all the things around the outside.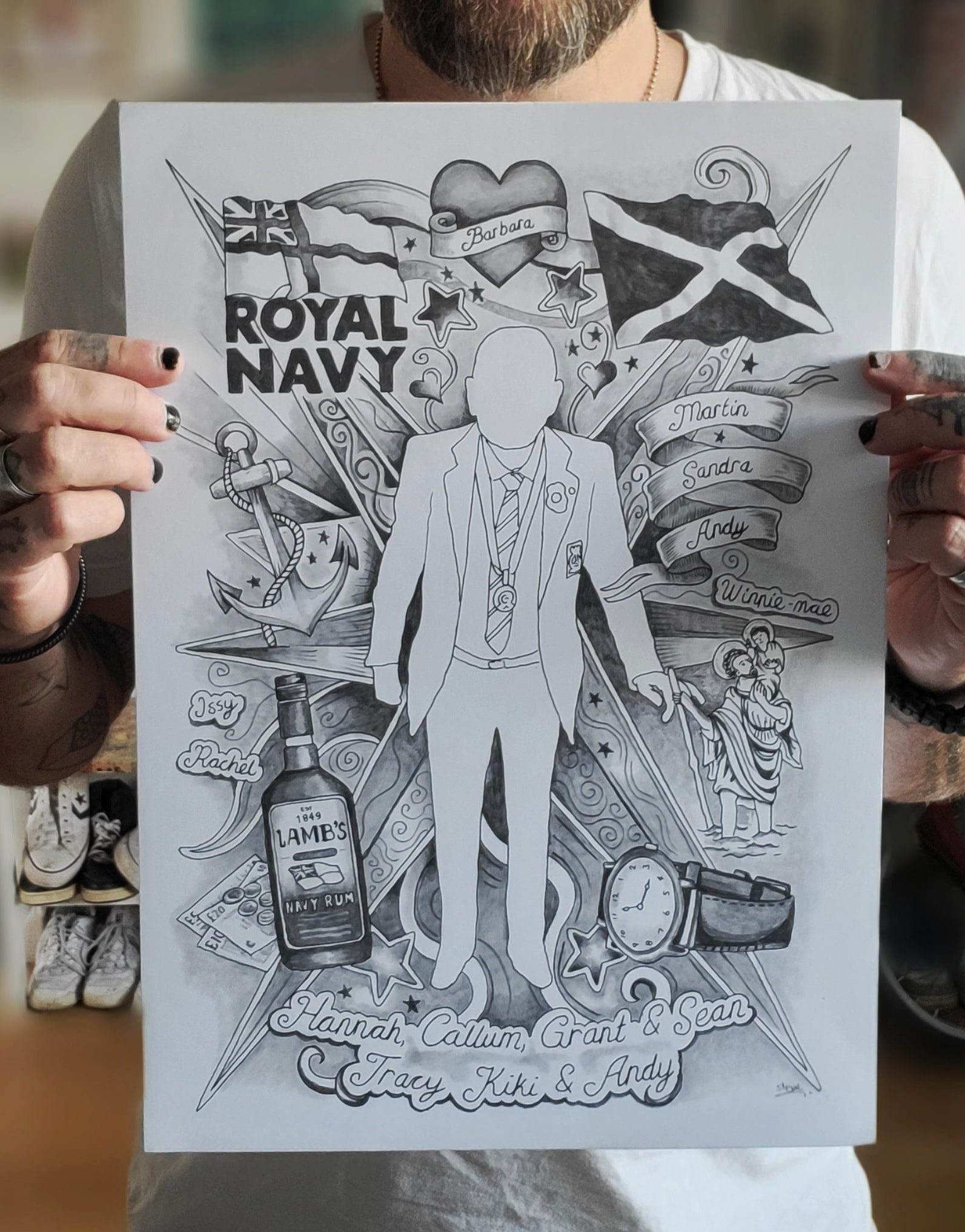 This is a large, A3 tribute piece for a customer's beloved Granddad when he passed away.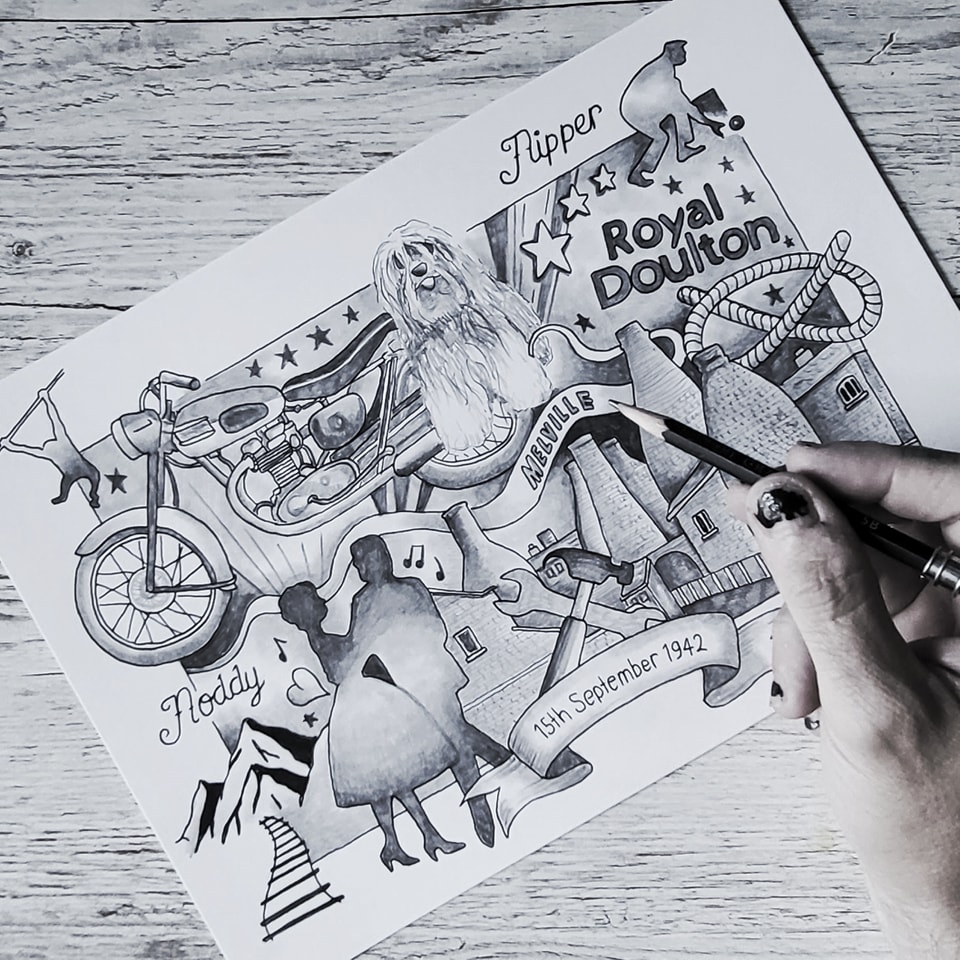 A freestyle full page A4 piece - no central theme, just a list of things they loved.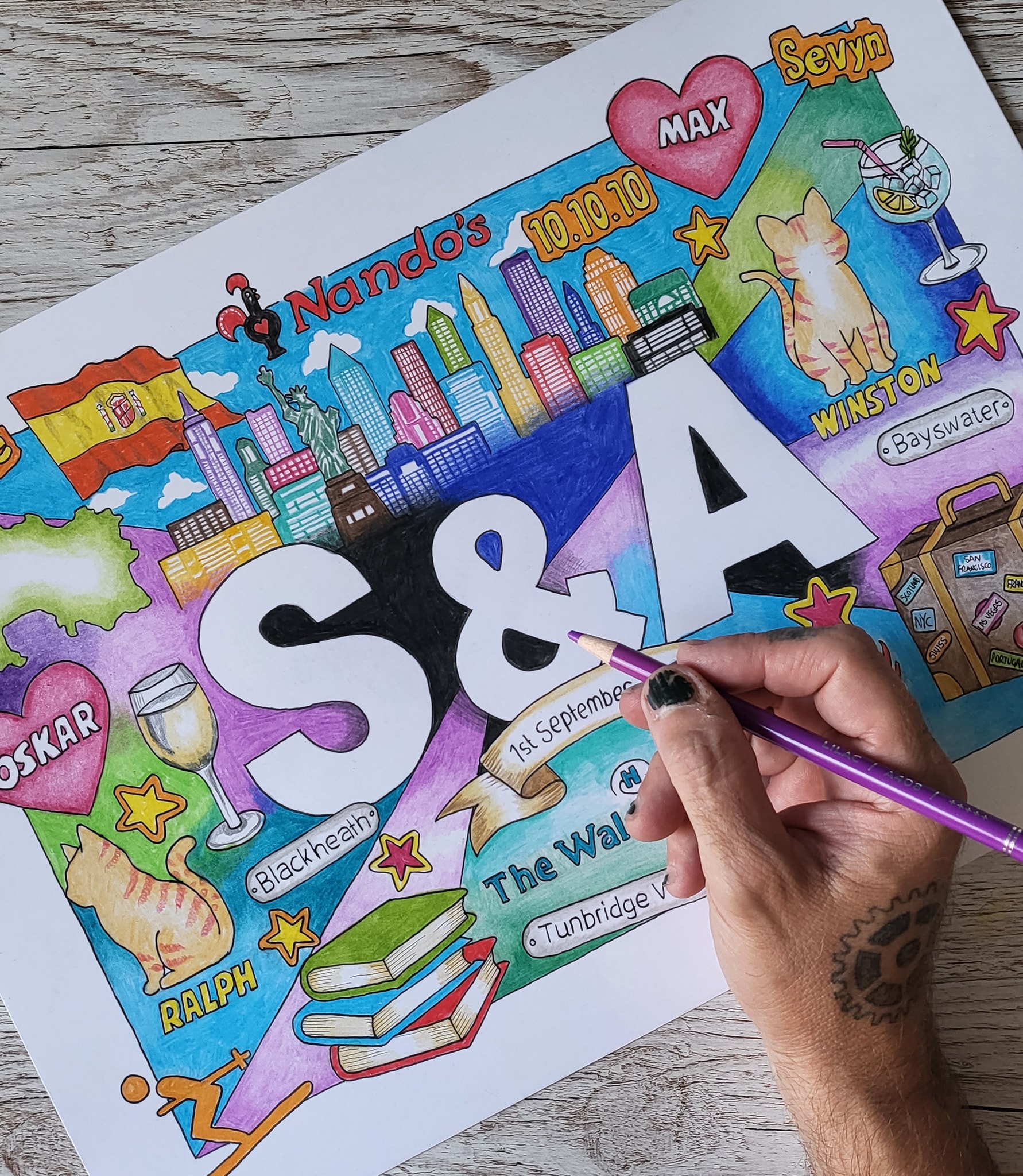 Here's an example of a large coloured A3 piece which was a wedding anniversary gift, so it has the couple's initials surrounded by things that relate to their life together so far.

Basically, anything goes with custom doodles. You can either send a list, or photos or a combination of both. The important thing is it's unique and tailored to exactly what you'd like. Remember, I always work on a pencil sketch first for you to approve or make changes to, so you'll know exactly what you're getting.

Most people buy them for birthday presents, or anniversary presents, so please let me know a date you would need it by - lead time for me drawing these is 3 - 4 weeks - but I'm always booked up so please ask in advance.
Prices.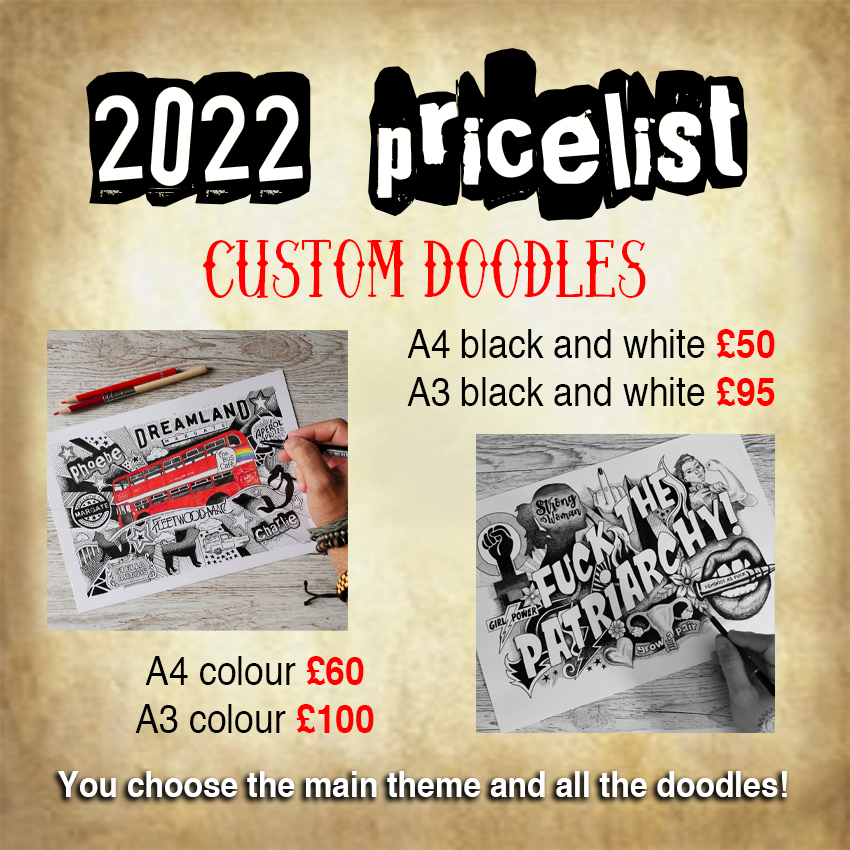 A4 black and white doodled piece: £50
A4 colour doodled piece: £60
A3 black and white doodled piece £95
A3 colour doodled piece £100
If you'd like to order one, please drop me a message via the contact form here
Sometimes the form goes into my spam folder, so if you'd prefer to email me, you can do that here